Workplace relationships are rarely easy. Getting along with co-workers is important but many times poor communication and a lack of understanding about human behavior causes problems. Have a look at these excellent tips for understanding workplace relationships and human behavior
.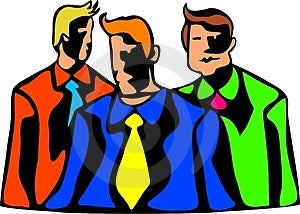 Tips For Understanding Workplace Relationships
Organizational camaraderie and productivity involve relating to others across a chasm of significant behavioral differences. Improving your "people skills" helps you figure out how to bridge the gap between yourself and others thereby making the organizational climate more supportive and collaborative.

Now is a perfect time to assess the office atmosphere in your organization. (Why wait another second?) Is it often tense because individuals lack the people skills of communication, flexibility, and accommodation? Are individuals free to focus on the goals of the organization instead of climbing the walls thrown up by misunderstanding and opinions hardened in concrete?

Statistics say that you spend about 80% of your time communicating during any given day. If you are normal, you spend about 80% of that communicating time puzzled about the perceptions, views, and responses coming from co-workers, peers, and family members. You might even wonder what UFO dropped them off and forgot to pick them up.

These tips will help you depuzzle human behavior:

1. As-is. Accept the fact that there are four main styles of functioning and you represent only one of the styles. Therefore 75% of the world sees life differently than you do. To de-puzzle behavior, accept the other person "as is"–just the way they are. You will never change them to see your exact point of view.

2. Strengths. Focus on the strengths of the other person, not the liabilities. Contrary to the way some people believe and act, they do have weaknesses. No one is perfect in every way. So de-puzzle them by separating out strengths from weaknesses.

3. Activities. Take note of their activities. Where they invest their time tells you what they value. Do they volunteer for problem-solving or risky projects? Are they involved in associations or ad hoc committees for improvement? Do they take extra time for their children's activities? Are they involved in a political party or a religious group? Make quiet observations. You will learn much.

4. Observe surroundings. Observe their desk and how they dress. Are their desks meticulous? Do they dress in a casual way or a flashy way? People who have super clean desks often like extreme detail in presentations and support materials presented to them. People who dress more casually usually have a more relaxed and "homey" way of relating. And people who are flashy dressers tend to like action and fun activities.

5. Their reasons, not yours. Understand people do things for their own reasons, not for yours. Find out what their reasons are and you can influence them in an individualized way.
Understanding Workplace Relationships and Behavior
Once you understand human behavior a little better, you'll find that you can incorporate conversational hypnosis techniques into your interactions and really promote a sense of trust and authority with your co-workers and staff. I hope these insightful tips for understanding workplace relationships from Karla Brandau the CEO of Workplace Power Institute are helpful to you in some way.
Share this post with friends and other co workers
© Photographer Dawn Hudson | Agency: Dreamstime.com
Related Blogs